Hi! I am Joanna and I specialize in newborn, baby, child and family photography for Central Ohio.
It truly is my passion to provide you with gorgeous portraits of those fleeting moments we all cherish throughout our lives. That is why I custom style each individual newborn, baby or child session for you too. All you need to do is bring your child and I'll handle the outfits, props and scenery! I have an in-home boutique studio located in Upper Arlington filled with unique, hand-crafted outfits and props that carry the special and timeless look you want for your children and their custom photographs. Additionally, I have a full-time assistant who helps me with every session to ensure your child's safety as a spotter and second set of eyes. She even helps with getting those smiles we all love to see from your little one! All of this helps to give you that ever-elusive time to relax and let someone else handle things for a change!
When you are planning for special moments like these, communication could not be more crucial. That is why I pride myself on returning emails, phone calls and messages promptly. If there are questions or concerns, I want to be of assistance every step of the way.
I like to offer that personal touch that I feel is so important for quality service. Many times, I will schedule appointments at my studio so that we can view your photographs together in a beautiful, often tear-inducing, slideshow. This also helps me to see what you like or don't like about each image, so I can best cater your final products to your preferences.
I am also there to help clients decide what they would like to do with their portraits once they receive them. Many of my clients purchase a gorgeous lay-flat photo album as a beautiful keepsake for all of their images. They also enjoy purchasing a smaller book for grandparents – something they can use as a brag book to show off their beautiful grandchild! They are also encouraged to take a photo of the area where they plan to hang their portraits. I use this, along with the measurements of the wall, to help them in designing and visualizing what different-sized canvases or prints will look like in the room using a digital model program. I can even create a collage of multiple canvases or prints for them to see "hung up" on their wall.
At the end of your visit, you will find that you have some gorgeous portraits of your family, some long-lasting, high-quality albums and prints to hang, frame or display in your home, and most importantly – a smile on your face and a warm memory of your experience.
I'd love the opportunity to work with you and your family to capture your special moments. I have worked with families from Upper Arlington, Grandview, Hilliard, Galloway, Dublin, Clintonville, Worthington, Lewis Center, Powell, Westerville, New Albany, Gahanna and more!
Please feel free to contact me via email: joanna@joannaandresphotography.com or by phone 614-306-4306. I look forward to meeting you soon!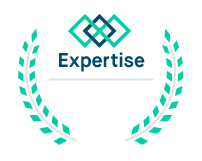 Best Newborn
Photographers in
Columbus
2018